Lexi Tyler Love Doll with M...
The Lexi Tyler love doll is a curvy companion that loves to please. This doll has a stunning shape and her perky breasts and erect nipples mean she's always primed for pleasure and ready whenever yo...
£189.95

Deluxe Silicone Strap On
Penetrate into your partner's body with this strap on Ouch! dildo. This trendy coloured dildo can be unfastened from the harness. The belts are adjustable and keep everything in its place. So everyo...
£57.50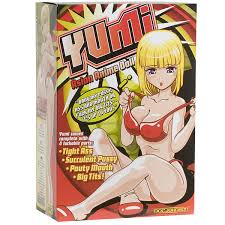 Doc Johnson Yumi An...
Yumi is one hell of a girl. Four bits to play with! A tight ass, a tight pussy, mouth for extreme deep throat and BIG TITS! You will love her if you're into characters.
£29.95

Flip A Sista Over
The Pipedream Extreme Flip A Sista Over masturbator gives you instant All Areas Access. This stroker features a pussy on one end and a butt on the other, giving you plenty of options when it comes t...
£20.95

The Back Pack
The Back Pack pleasure pack by Give Lube contains everything you need for blissful backdoor fun!
This sexy set includes a butt plug, as well as two lubricants - a Silicone+ LubeShot as well ...
£24.50

Dr. Joel Kaplan...
Powerful vibrator for ultra-quiet oral sex simulation. 3 inch silicone 'tongue' flickers, flutters and vibrates. Made from velvet-smooth, hypoallerg...
£15.25

Hollow Strap-On
The Fetish Fantasy Extreme Hollow Strap-on measures 7 inches of pure satisfaction.
This strap-on is made from 100% medical grade Elite Silicone, ...
£47.50

Aloe Vera Lubri...
Aloe vera lube is a water-based lubricant with aloe vera flavour. Suitable for use with latex condoms. Dermatologically tested. Directions for use: ...
£9.95